Active or past acne can lead to scarring of the skin, which can not only appear unsightly, but can also affect a person's confidence and self-esteem. At our state-of-the-art aesthetic clinic, we can help clients with acne scarring through a range of ground-breaking treatments offered right here in York.
What causes acne scarring?
Acne is where the skin develops spots, usually due to changing hormones which might affect oil (sebum) production. Those spots can burst – either deliberately or naturally – which can lead to scarring.
What types of scarring can occur?
There are lots of different types of scarring, all of which can negatively impact a person's wellbeing. There are ice pick, puncture-like scars; atrophic scars, which leave shallow depressions in the skin; and boxcar scars, which as the name suggest, are square-like in shape. Some people also develop rolling scars, which appear uneven on the skin, and keloid scars, which are bumps of scarring.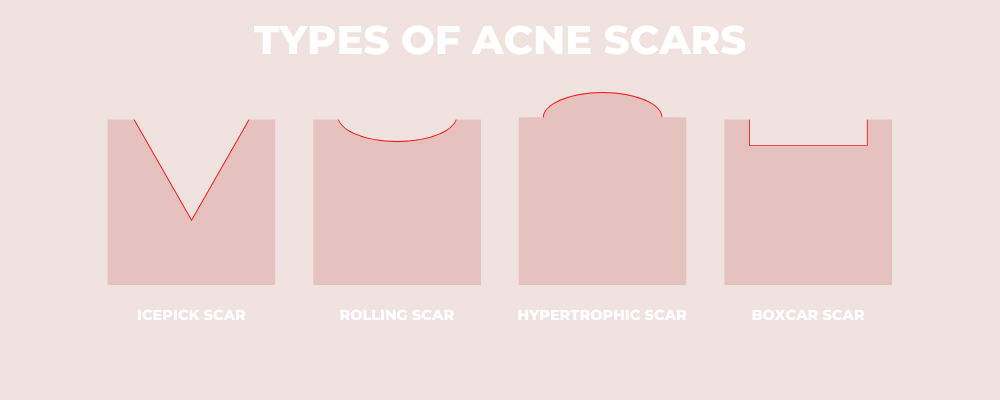 What treatments can help with acne scarring?
Acne scarring treatments used at our York aesthetic clinic typically fall under microneedling or chemical peels. Microneedling rejuvenates the skin by causing micro-tears that boost collagen production, meaning new, youthful skin forms in the treated area. Chemical peels resurface the skin by stripping away damaged and older skin and revealing the newer layers below. Again, some rejuvenate occurs too.
What about pigmentation?
Many people with active or past acne experience patches of discolouration on the skin. Again, we'd often recommend the same treatments for this.
What treatment is right for me?
It depends on your acne; your skin type; previous treatments you might have had; allergies; and more. We'd always advise our clients to attend a consultation before having acne scarring treatment, and that's a pre-requisite to any of the treatments we offer here in York.
Will my acne scarring come back?
Any time there has been acne in the skin, scarring can potentially develop. However, the treated acne scarring won't resurface.
How else can I manage my acne?
There are a few things we'd recommend, though do speak to your doctor about any acne concerns you may have. For bright, clear and youthful skin, we'd always suggest:
Having regular exercise and decent sleep, at least 30 minutes' exercise and around 8 hours' sleep
Keeping to a facial care routine tailored to your unique skin, and not over-washing areas
Eating and drinking healthily, and ensuring you stay hydrated
How do I get in touch?
Contact our York clinic here, and we'll arrange a consultation for your skin very soon.